You have probably heard so much of Detroit and want to make a trip to experience firsthand what it has to offer. The Motor city! A first of many kinds, apart from being the mother of the motor vehicle industry. It is also home to the largest island park in America, the home of Kid Rock, techno music, and the city that gave us Eminem, Aretha Franklin, Diana Ross, and Stevie Wonder just to mention but a few.
Just like it is while planning other trips, means of mobility and where to stay have to be catered for well in advance for a successful trip. For a tourist, you can move around Detroit either through public means or by renting a car. Renting a car will be the most ideal mode of transport as it will offer you the convenience of visiting different places at your pace and comfort. There are several car rental companies in Detroit that you can check and rent a car from. 
Car rental companies in Detroit
Car rental in Detroit just like in other American cities is a concept that has been there for a long time attracting several car rental companies to offer the services. Some of the car rental companies in Detroit include:
Avis;

Budget;

Hertz;

Sixt;

Thrift;

Alamo;

Europcar;

GOLDCAR.
Car rental prices
Car rental prices vary depending on several factors, among them the car type. Sometimes also different locations may have different rates. For example, the location may have a different rate for the same car as another alamo car rental location that is not at the airport. To get the best rates, compare the different companies and always make sure you book in advance. 
Places to stay in Detroit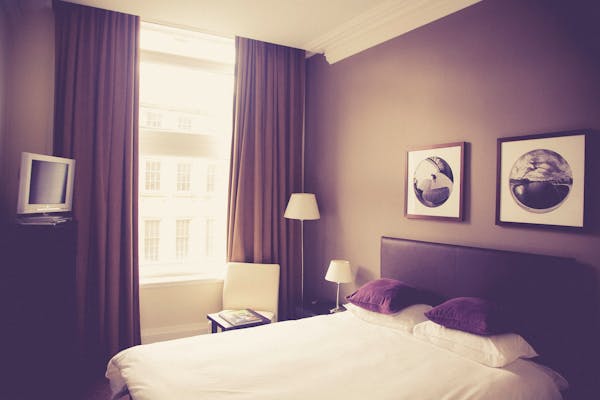 While on your trip, finding a cheap and comfortable place to stay is paramount. A good location will give you an easy time accessing all the places you want to visit. Find below a list of places you can stay while on your visit to Detroit:
Park Avenue Condos by Barsala;

The Claridge Apartment Downtown Detroit;

The Ashley Apartments Downtown Detroit;

Forest Ave Apartments;

Doubletree Suites by Hilton;

MGM Grand Detroit;

Aloft Detroit.
Attractions in Detroit
There are many places you can visit when in Detroit. Below are some of the places you shouldn't miss while on your trip:
Detroit Historical Museum
Visit the museum to get to know the city's fascinating past. The history of how it got the nickname, the motor city, and its reputation in the automotive industry. Other exhibits you will see are reconstructions of old Detroit streets, model railways, exhibits with details of Detroit's role in the 2nd world war, and the underground railroad.
Detroit Riverwalk
The 3mile riverfront in Detroit has become a popular place for strolling as you enjoy the breeze and many other activities that can be done. Events such as free concerts are becoming popular at the riverfront. The area is kids-friendly and is a perfect place for a family outing.
To advertise your travel ad we are the best in that we provide the best travel ads on online platforms.
Masonic Temple of Detroit
The huge temple was built with Indiana limestone and is a classical Gothic architecture and for that matter the largest building of its kind in the world. It hosts different events and concerts. To visit the temple, you have to make a reservation in advance.
Henry Ford Museum and Greenfield village
Sitting on 12 acres of land is the Henry Ford Museum and the Greenfield Village which is an open-air museum. They were both established by Henry Ford as memorials of himself. Some of the notable exhibits in the Henry Ford Museum include:
George Stephenson's first steam locomotive;

The first ford car;

The car in which John F. Kennedy was assassinated;

The Fokker that was used to make the first
In Greenfield Village expect to see the house in which Henry Ford was born, Edison's laboratory, and the Wright brothers' bicycle factory.
Detroit Zoo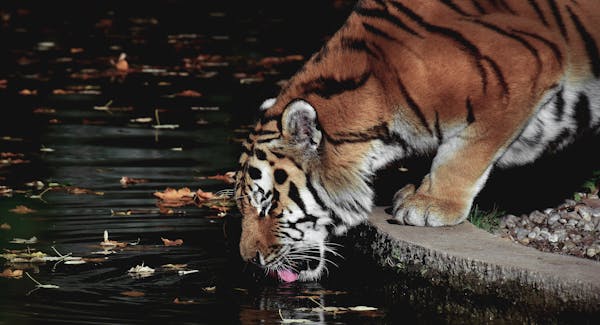 The 125 acres Zoo in downtown Detroit is a must visit for a first-time visitor to Detroit. It's separated into different habitats like the African habitat, Australian outback habitat, and even the Asian forest habitat. Each habitat is home to the animals found in the natural habitat.
You can also feed giraffes and interact with penguins that live here. There are playgrounds and even a 4-D theater where you can catch a breathtaking movie.
Conclusion
You are planning your trip to Detroit. With the many companies offering car rental in the USA and Detroit included, you have booked your car. You have made a reservation for the hotel or apartment you will stay in and you have your list of the places you want to visit in Detroit. It's now time to head there and have a good time. Please enjoy and don't forget your camera!